What a year it has been for Young Angel. Thank Me Later has come and gone and the public reception says.....it was OK. So much hype surrounded Drake's debut LP that dropped in 2010, as he had a legion of fans that said it would be a classic, Drake was going to change the game, and grammys were in the Toronto kid's future. It was too bad Recovery came out round the same time, too bad MBDTF came out that same year. Thank Me Later was a good effort, but it left hip hop fans wanting more. Many people thought TML showcased everything that was wrong with Drake's signing to Young Money. Drake got criticized for his played out "stop-pause" punchlines, the absence of the the producers and the sound that made Drake a household name, and the album just felt like it lacked that feeling that made Aubrey......Drake. Too much Drizzy, not enough Drake. Too much Young Money, not enough OVO. Too much Up All Night, not enough The Resistance.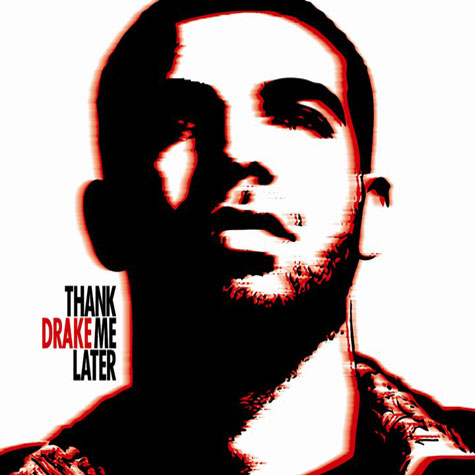 Drake heard the criticism, told fans the album was a bit rushed, and he will deliver something special with his sophomore album. In between time he has given out a host of features, whether hooks or show stealing verses, asserting himself as one of the most sought after artists in hip hop. All the while dropping a few cuts to keep his fans satisfied, like Dreams Money Can Buy, his Im On One feature, and the probably the biggest hit he released in Marvin's Room.
Sounded like Drake was back to his ways, and with rumors of Stevie Wonder, upstart Kendrick Lamar, Andre 3000, and his new connect in The Weeknd all making appearances on Take Care, the hype machine was in full effect. Many people called it album of the year before it even dropped. And despite a push back, Take Care had everyone's ears tuned in to whatever Drake had in store, including the three leaks he dropped, Club Paradise, Round of Applause, and the banger Free Spirit.
So many wondered, where would Drake take this album? What direction? Whats the sound going to be? Hip Hop? R&B? Pop? I'm not sure Drake either knows or cares what category we put his music in, he really is a jack of trades and his main goal is to make good music. So did Take Care do it? Did Take Care live up to the hype?
Well the leak has come and gone, the album is set to release on Nov. 15, and fans are going nuts over this album. ME? I'm chillin, but I have to say, I enjoy this album a lot and there some things I don't enjoy as well. All in all, a good album.
One thing that is clear about Take Care is that Drake really took his time crafting his album. If Thank Me Later was rushed, then Take Care sounds like Drake's been recording this his whole life. Thats how well put together the music is. 40 is back on the boards here and produced and mixed/mastered the bulk of this project, and 40 might be the only person on the planet that knows how to make Drake sound like Jigglypuff on the mic. Everything flows well. The R&B cuts are something that is borderline amazing, at least for Drake. Songs like Shot For Me, Drake's candid account on his success and how some women are who they are through his achievements, the renowned Marvin's Room that had the summer on smash, the musically constructed Doing It Wrong, Cameras and Good Girls.......just all so well done. R&B has always been an influence on Drake's style and his music. Even when he raps he harmonizes. Heartbreak Drake gets real tender and fluttery on these songs, but somehow manages to make you wanna go to a strip club and pay a stripper double just to hold you in her arms. These songs make you wanna spoon a dolphin.
Drake as improved in his singing so much here. Instead of the usual "aaahhhuuuuuuuuuu, aaahhhuuuuuuuu, ahuuuuuuu" melody, now he has added "aahuuuu....aaahuuuuuu....aahhHUUUhuuuuuuuuuu ahooooahuuuhuh." WHAT!? Shit is catchy, its relatable, its not really for the bitches, but more so for the men who love these bitches. Take Care could have been called Love These Hoes and no one would notice. Or Strip Club Blues. This album makes you wanna rub rose pedals on your body. This album makes you wanna pour honey on cotton swaps.
Although the R&B cuts shined, the rapping was.......ok? I like Headlines, good catchy single, Underground Kings (cmon son cut that shit out) and We'll Be Fine are both catchy songs, as well as the intro Over My Dead Body. And the heavily praised Lord Knows at one point had the internet going crazy, and Just Blaze served Drake with one of the best hip hop beats on this entire album.
Just gave Drake a gift, a gift Drake knew he needed to murder. With Ross accompanying him, Drake somehow managed to make this track just ok. The beat is insane, Ross did his fuckin job on the feature, but Drake did not rap at a high level. I don't mean the LYRICS, miss me with the "did you hear those lyrics" or "lyrics are the most important part of the song." His flow, his delivery, his tone, his inflection, his mic presence, his cadence, his imagery were all sub par, on Lord Knows and most of the other rap songs on Take Care. Its like he had is mind and heart locked in on songs like Shot For Me and Doing It Wrong, and just phoned in verses for Lord Knows and Underground Kings. Its the same ol song. The same ol Drake. Now if you like that, then of course its all good. But the fact that Drake improved so much with his singing, but not with his rapping is disturbing to me. The fact that when people talk about Lord Knows, they say how dope the beat is...but never mention Drake's rapping on the song disturbs me. The fact that people get on so many rappers for "sounding the same too much" but let Drake slide with damn near the same flow he's been using for two years disturbs me. He switches up with his flows, but its the same flows we been heard. Only real time Drake "surprises" me with his rapping on this album, was on HYFR, where he STRAIGHT UP HIJACKED BIG SEAN'S SUPER DUPER FLOW. I ain't mad tho.
The rapping just is not at a high level here, and Drake fans seem to be ok with the fact that this rapper made a hip hop retail album that sounds like an R&B album. Its good music, so I guess thats all that matters. But I'm a hip hop fan. I love R&B, like some Pop, shit I listen to Country occasionally, but Hip Hop is what I look for on a hip hop album. Rap is what I am going to look for on a rap album. Drake didn't do anything outside the box or take any chances with his rapping. He stuck to HIS formula, the catchy verses about the pitfalls of fame and bitches, and delivered with the harmonies that he knows people will remember, cuz its catchy. Its catchy Hip Pop. Lord Knows is just more evidence that Drake might not be a real rapper's rapper. That beat called for some serious high level rapping, and Drake did not deliver.
The rapping isn't the worst part of this album imo. The features damn near ruined it for me to be honest. Besides Rick Ross and Stevie on the harmonica, none of the features felt natural or felt like they belonged. I don't like Crew Love, I don't like The Weeknd, and I don't like The Weeknd with Drake. Crew Love is a prime example why they styles don't mesh well. That whole song sounded like The Weeknd's song with Drake featuring. That beat was not doing it for me. Wayne did everything he could to fuck up HYFR, and it almost worked with him havin a lackluster verse and that pitiful hook. Same for The Real Her. Wayne doing a song with Drake in the YM atmosphere works because its a level playing field, and Drake can adapt to that YM sound. This album is all Drake's sound, and Wayne just doesn't fit. Make Me Proud might just be my least favorite song, because Nicki Minaj once again has proven to me she is retarded. I love Kendrick Lamar's music, he's one of my favorite rappers right now. But anyone saying he "killed" his verse on that Buried Alive interlude is bandwagoning the fuck out of K Dot, because that verse sounded like some alien spoken word. Don't give me that "oh, its something different, he gave a different vibe." NO! Kendrick fucked the vibe up. So did Andre, god bless his soul. 3 Stacks is a legend, but his verse along with Wayne's really makes me wanna cut The Real Her short almost every time I hear it. And Rhianna and Drake don't sound right to me. Not the worst feature ever, Take Care (the song) is ok for a crossover pop record...makes you wanna cha cha with a baby kangaroo...but their voices don't sound right together. But the features for the most part really hurt the vibe of this album. This is my opinion, and I'm sure many disagree, but Drake would have benefited more cutting almost all these features off. Him and Rick Ross actually work well together, and their styles/sounds gel way better than Nicki's and Wayne's. Kendrick and Andre messed the vibe up with their.....verses? And The Weeknd and Rhianna just don't fit either.
My main highlights for this album has to be Look What You've Done and The Ride. That level of honesty, they way Drake delivered it, just the sounds and vibe he crafted.....and Look What You've Done really hit home for me. The Ride just shows how Drake can really rap when he's locked in.
Songs like The Ride and Look What You've Done are examples of high level rapping in my opinion. Drake will always be who he is far as lyrics, but the ability to pull a listener in with your flow, delivery, etc. is one many rappers take for granted. The Ride is probably my favorite song on the album right now because of this. The Ride gives me the feeling The Calm and The Resistance did, and Young Angel blacked out on those.
Overall, I still enjoy this album. Its one of the better albums of 2011, which has been a year of great music. I can't fully cosign it as a "great rap" album, as an R&B album is good as hell tho. But I'm going to let Drake cook, I am not going to fault him because I enjoyed his singing more than his rapping.
This is hands down the softest album of the year, and I mean that in the most positive way. Drake WANTS you to feel like Eskimo kissing a Panda, he WANTS to feel like massaging a butterflies' wings. When Big Ghostfase talks about how soft Drake is, its funny and factual, but used to tear down Young Angel. Don't confuse me with him. In a land of soft ass rappers, Drake is hands down the best because he actually makes you feel the way he wants you too. He should be applauded for how tender of a song Shot For Me is.
Drake is a solid rapper, a passable singer, but his biggest strong suit is his songwriting. Drake has changed the game, in that actual songwriting is becoming more and more important in hip hop. The fact that I think Drake killed The Ride and he used very little metaphors, punchlines, etc. shows how good of a songwriter he is. If there is one thing I will always admire about Drake, its his ability to write and craft a song. In that regard, he really is in a class of his own.
Good album, I can definitely bump this regularly. Take Care nigga...
Whurlin....